FOODSCAPE METATRENDS™ 2018/2019 REPORT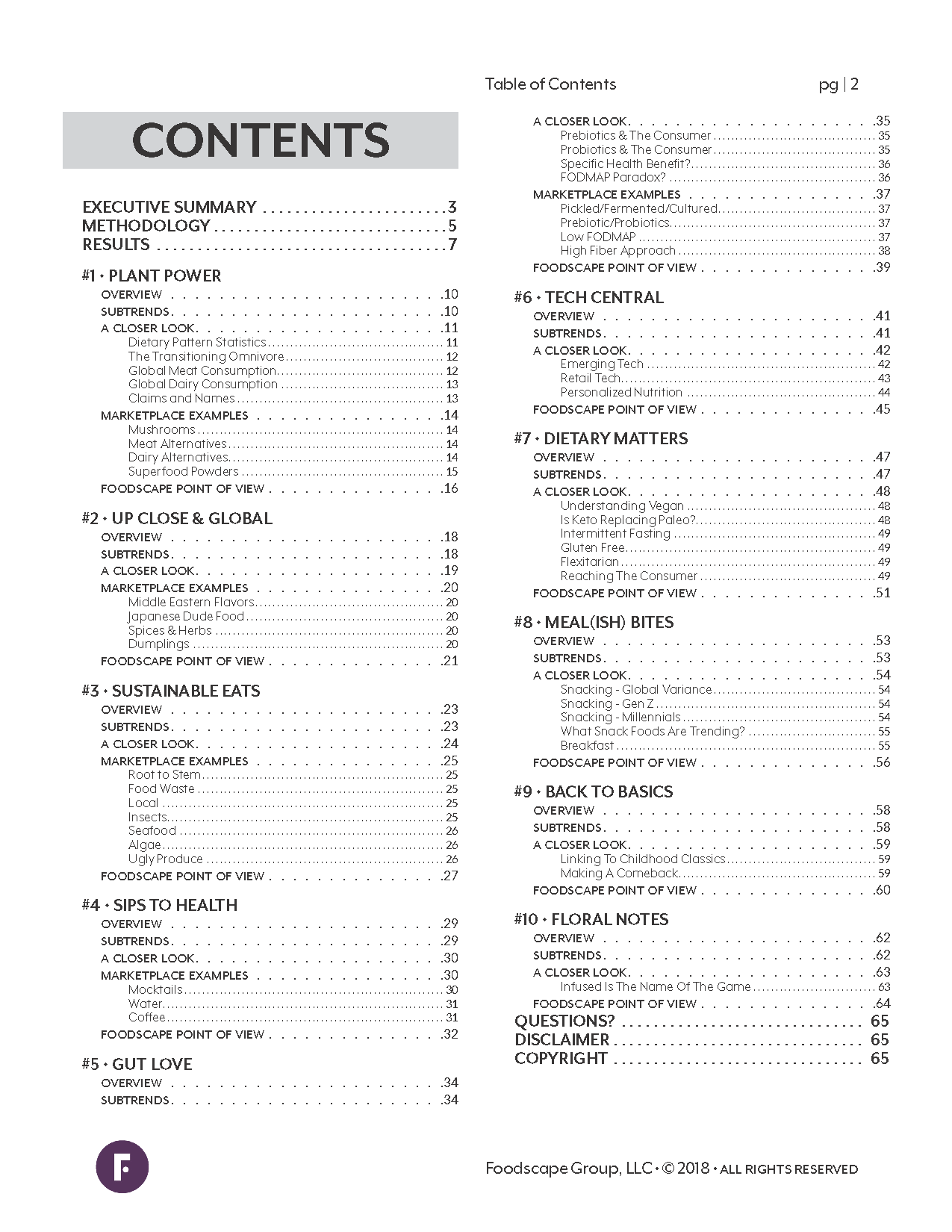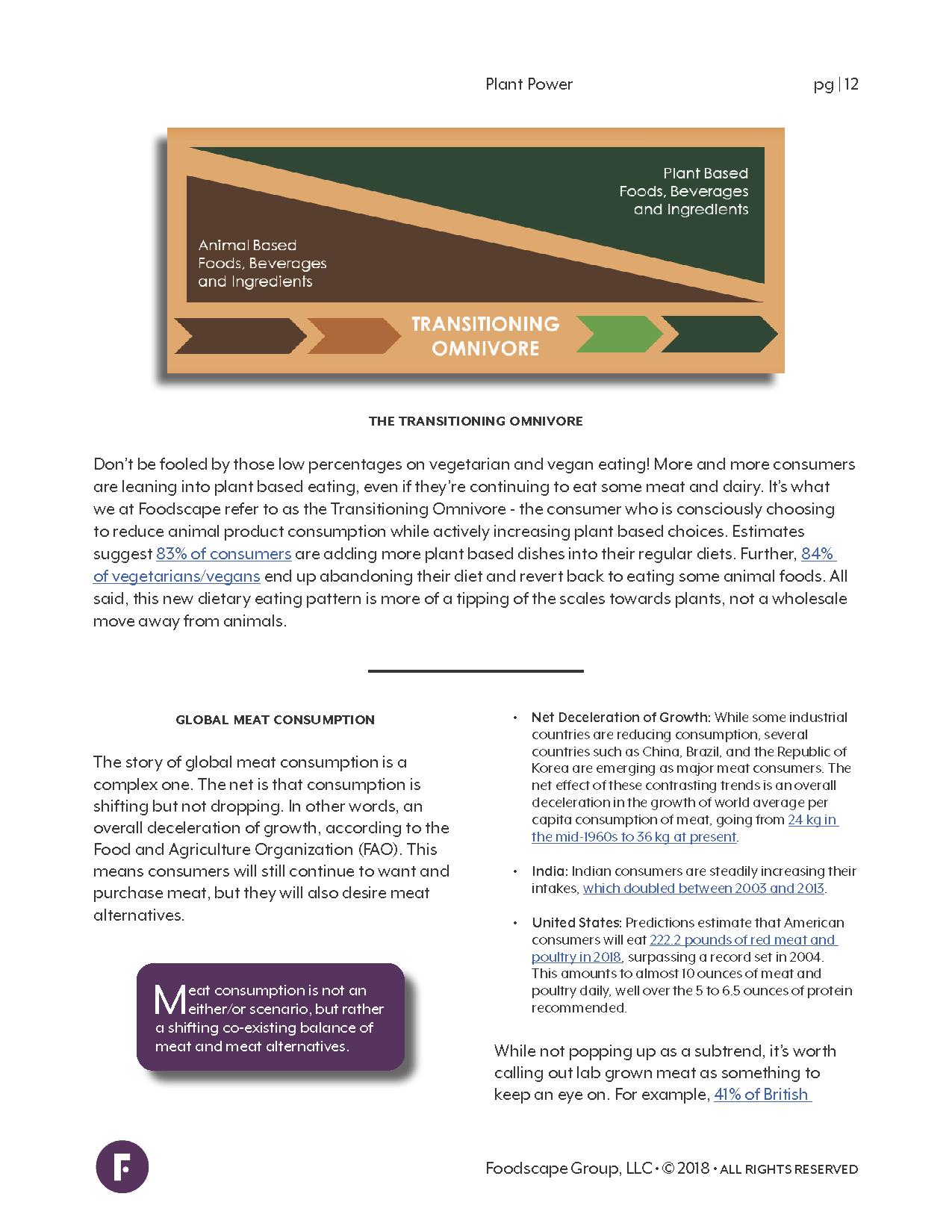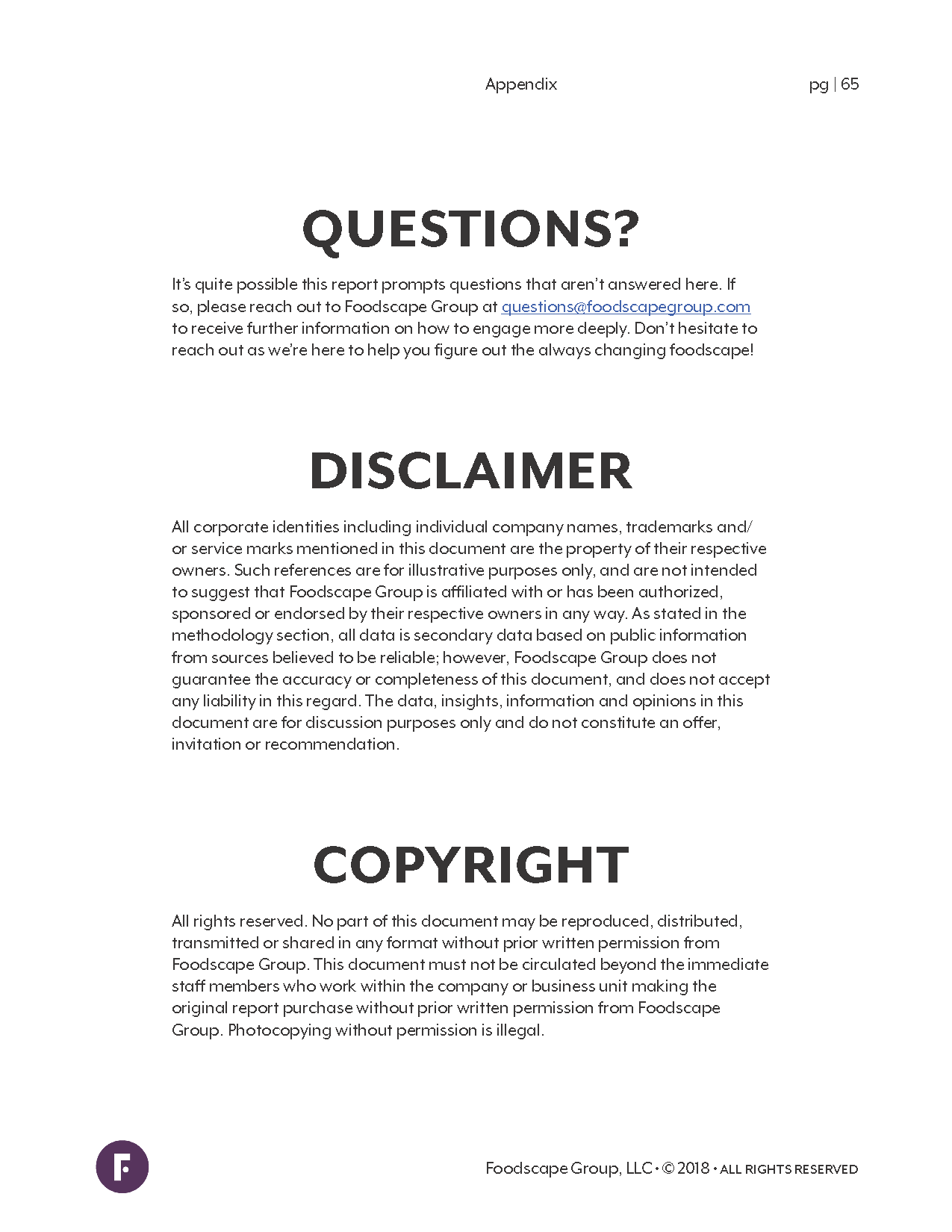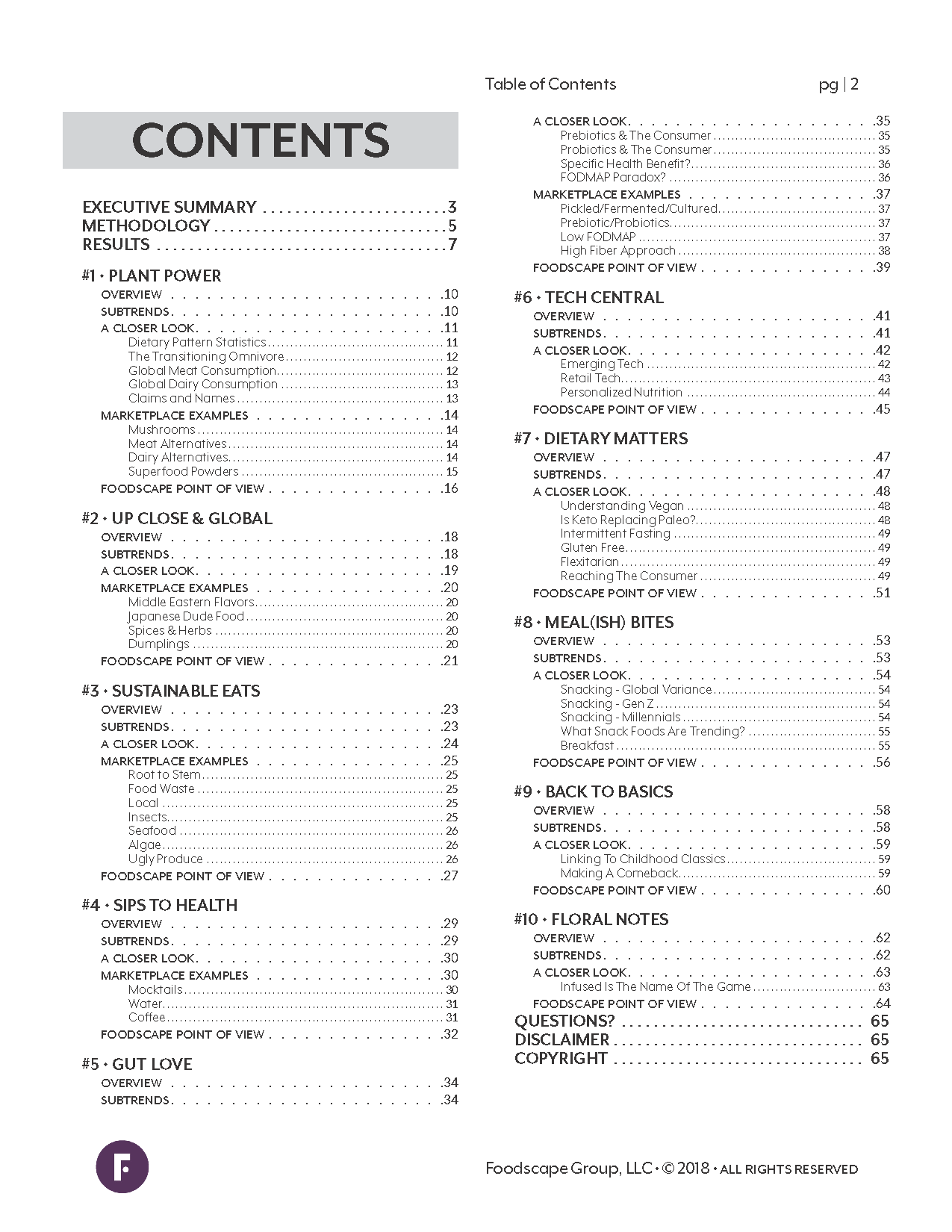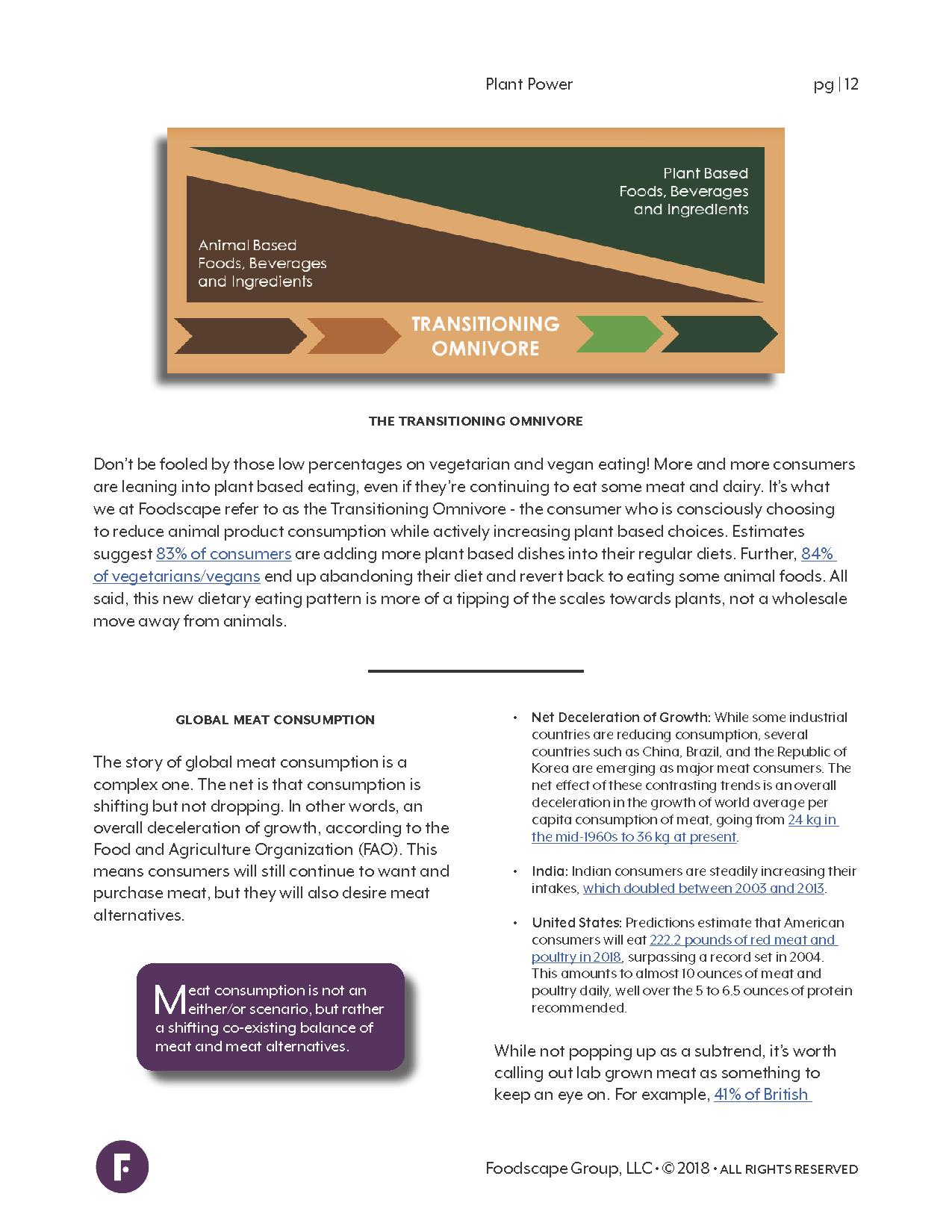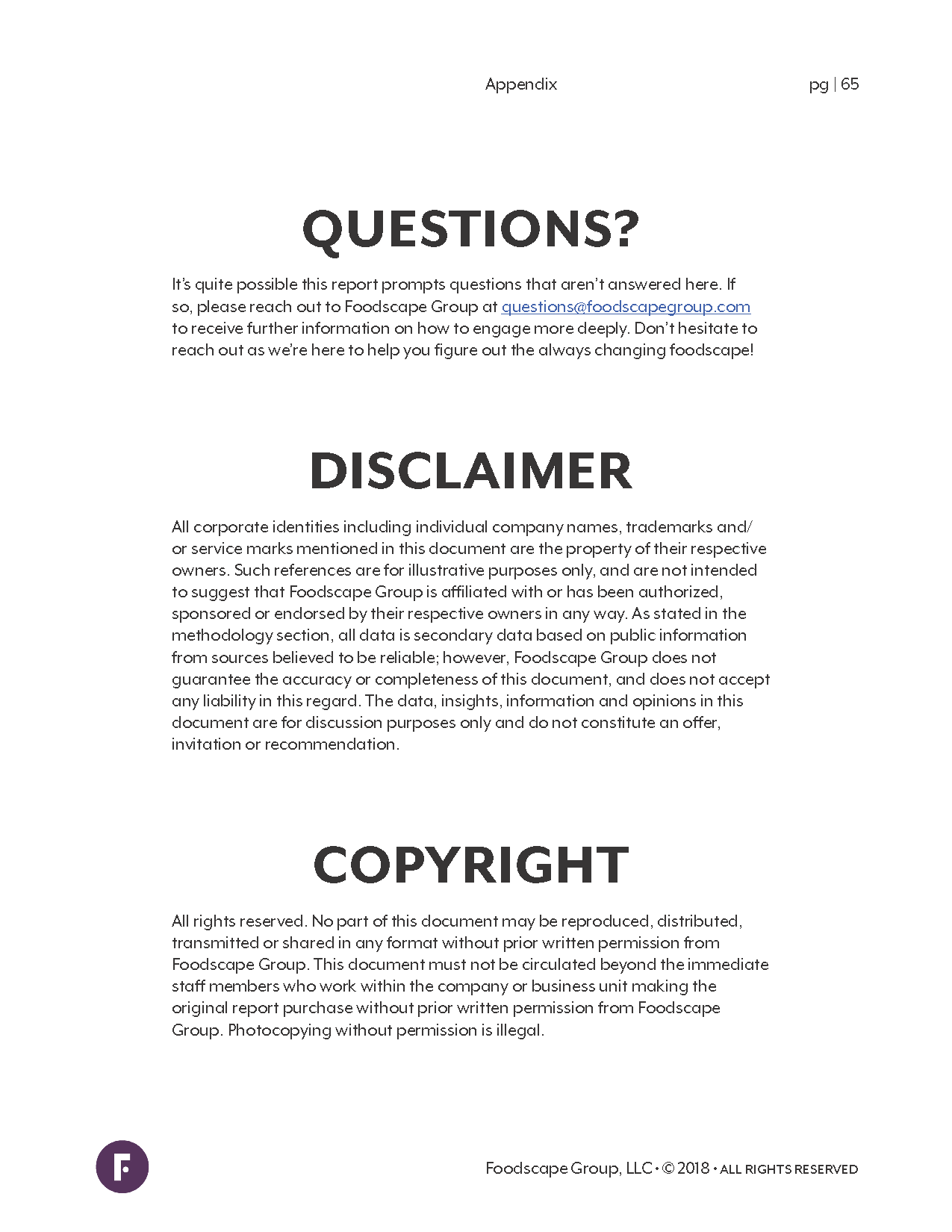 FOODSCAPE METATRENDS™ 2018/2019 REPORT
Having sifted through 135 publicly available online trends lists, reports, and forecasts, we've distilled down thousands of data points to yield the Top 10 METATRENDS™.
Trends are fickle and often just too 'trendy' to have any real staying power. By measuring metatrends - the trends of the trends - a truer picture forms. The Foodscape Metatrend approach quantifies trends across food, nutrition, culinary, and wellness then incorporates our qualitative expert insights to yield a clearer depiction of the global food landscape.
This 65-page report is filled with detailed information that combines marketing and nutrition science. Each metatrend is outlined, explained and examined, including a close look at the global marketplace with select product/brand examples. Finally, the FSG point of view is shared for each metatrend - giving you cut-to-the-chase takeaways.
Included in the digital download:
Full Report [PDF]

Infographic [PDF, JPG and PNG]